Making your own choices about your funeral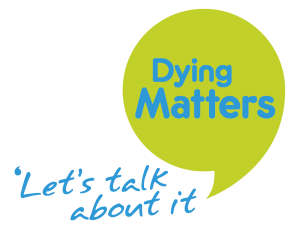 It's not an easy topic to approach, but this Dying Matters Week we want to discuss the importance of you making your own decisions about what happens when you die.
It is inevitable that we will all die and talking about it won't tempt fate, or necessarily be a gloomy topic. After all, while we are alive, isn't this the best time to help our loved ones with difficult decisions as well as make sure we're remembered how we would like to be remembered?
There are lots of ways you can plan for your funeral and your dying wishes. If it helps, when putting everything in place, you should think of this as your last act of kindness; considering your plans now will help your loved ones be less anxious or worried about your funeral.
So, what are your options?
Funeral Plans
Firstly, putting a pre-paid funeral plan in place can spare your loved ones from financial worries at a painful time.
With so many choices and decisions to make, the dedicated and knowledgeable Funeralcare team can help you create a plan that meets your needs and budget.  They can also set up monthly payments to help spread the cost from one to five years.
Take a look at our funeral plan options.
Outlining your personal wishes
Dying Matters has put together a leaflet to help you start to plot out your personal decisions – anything from what you would like people to wear at your funeral to where your final resting place will be. This doesn't replace a will but is a good guide, which should be kept in a safe place. Make sure key people know about it and that it can be accessed easily. Visit www.dyingmatters.org  or contact your local funeral home for more information.
Digital information
In this age of technology, we take for granted just how much of our lives is accessible online or at least requires the use of passwords. The Digital Legacy Association can help with leaving passwords to those who will need them. Visit www.digitallegacyassociation.org for more information.
Leaving a will
A last will and testament will take care of legal and financial matters. The will details who the appointed executors are to carry out the instructions on the will and the tasks involved with estate administration.
So be brave, have conversations with others and start to plan your wishes for after you die; it will be your legacy and be such a comfort to your loved ones.