Baking gets a financial boost in Shaftesbury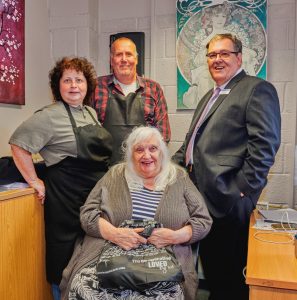 New ingredients have been whipped up for a Dorset support group which has been supporting vulnerable residents for over 10 years.
Colleagues at The Co-operative Funeralcare in Shaftesbury have donated £300 to support cookery classes run by Shaftesbury & District Carers Association.
Hope 2 Bake is one of a number of projects run by the charity working for the benefit of those vulnerable and at risk within the community.
The charity started as a drop-in to provide a safe haven for those who need it and has since expanded to include a wide range of projects to help people learn new skills and enjoy themselves.
Michael Player, Funeral Co-ordinator at the Shaftesbury funeral branch – part of Southern Co-op, said: "Being part of a regional, independent co-operative enables us to support our local community in a number of ways. This charity and the groups it runs make such a difference to people who attend. It is really heartening to see it in action.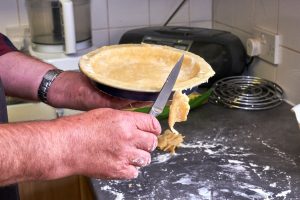 "The project assists people with their mental health as it allows them to join together in a safe place and learn new skills. It also helps them to socialise and gain the confidence to get out into the community more. We hope it continues for many years to come."
The aim of the Hope 2 Bake project is to encourage people to explore and enjoy cooking and creating culinary delights, while also giving them a fun reason to get out of the house.
While the majority of classes are spent baking, light meals such as soups, curries and lasagnes, or savoury snacks like sausage rolls or cheese sticks are also a fun option that participants frequently enjoy.
The classes run from Monday to Thursday 10 to 4pm at Longmead Industrial Estate, Shaftesbury.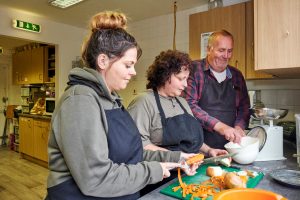 Eileen Crew, Founder of Shaftesbury and District Carers, said: "The donation The Co-operative Funeralcare gave us kindly will be used towards the day to day running of our cookery classes. It will also be used for fresh daily ingredients for them to use while cooking.
"We are very grateful for their kind donations and without donations our projects would not be able to continue.
"These projects have been running for over the last 10 years and we would love to be able to still deliver these projects as we feel it has such a positive impact on the community and the individuals that attend."
To find out more about the classes and other support offered by the local group, visit www.shaftesburycarers.org.
Southern Co-op's community engagement programme 'Love Your Neighbourhood' aims to make neighbourhoods greener, healthier, safer and/or more inclusive.
To find out more about Southern Co-op's commitment to making a difference, click here.