How to choose funeral music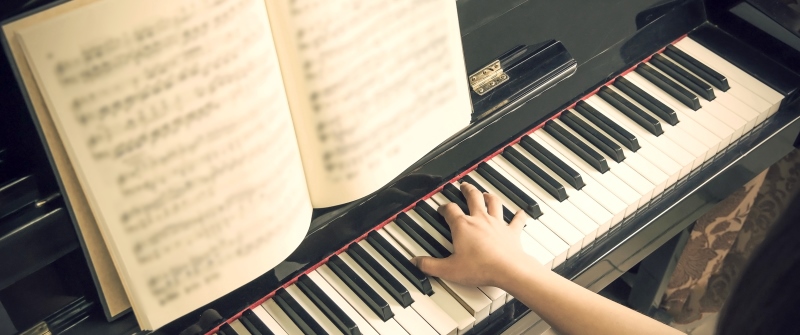 Many people ask for specific pieces of music to be played during their funeral service and this can be anything from traditional hymns and organ music to something more contemporary.
As funerals become more personalised and unique, families are opting for personal favourite songs, often choosing light-hearted or humorous music to reflect a loved one's personality.
A lot of people will outline their funeral wishes, including musical choices, in their will. It is important to check their wishes before making any decisions, and speak to family and friends to make sure the music chosen is what your loved one would really want.
Ways to personalise the funeral service with music:
You could choose music that the family associates with the person, e.g. My Way, Angels, Wind Beneath My Wings, Simply the Best, Danny Boy, If Tomorrow Never Comes, You Say It Best. Perhaps you could choose music reflecting their hobbies or interests, e.g. TV theme tunes – Channel 4 horse racing, Match of the Day, Coronation Street. When choosing the piece of music for a funeral service, remember there may be some restrictions on language and themes if it is played in a religious setting. Whatever you decide, try and make the most of your choices as this will be a prominent memory for people attending the ceremony.
You could choose to have live music played, e.g. bagpipes, buglers, guitars, jazz bands. A friend or family member may be musical and wish to perform a song or piece of music at the crematorium or funeral service. However, it is important that they feel comfortable doing this, as emotions can run very high on the day.
Very often it is possible to hire a live musician or vocalist to perform at a funeral. By hiring a musician you have the advantage of speaking to an experienced performer about your loved ones wishes. On the day, the congregation can listen to and enjoy someone who is used to performing. If you are looking to hire a choir or larger ensemble do check the size of the venue first.
Play music recorded by a family member. This is another way to allow someone to get involved in the farewell but will take the pressure off friends or family on the day if they have the chance to record the music in advance.
Most crematoriums will provide an organist; pre-recorded music from which you can choose; and a music system on which you can play music of your choice.
Your local Southern Co-op Funeral Director will be able to advise on the availability of these music options and make all the necessary arrangements for you.