Co-operative community and care services expand to High Wycombe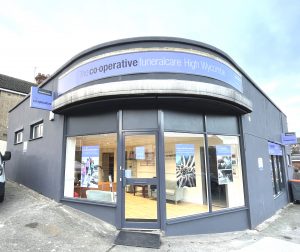 A free bereavement care service is now available in High Wycombe after one of the town's funeral branches became part of an independent, regional co-operative.
The Bereavement Care service is offered by Southern Co-op to everyone in its local communities – regardless of whether they have used its services.
The free service is designed to help and support people struggling to deal with bereavement.
Since The Co-operative Funeralcare in Dashwood Avenue became part of Southern Co-op, the branch has also been fully refurbished.
Cared for by Funeral Co-ordinator Joanne Hoskins, the branch is now complete with a welcoming entrance area, a peaceful arrangement room and a calming reflection room.
Steve Pearce, Southern Co-op's Chief Operating Officer for End of Life Services, said: "Since we welcomed the High Wycombe branch and colleagues into our family, we have been privileged to experience the high level of care which they offer local families and loved ones.
"It's therefore a pleasure to be able to expand this personalised support and care through our Bereavement Care service as well as our community programme which is a mix of colleague volunteering, goods donations and funding possibilities."
Via its Love Your Neighbourhood programme, Southern Co-op is committed to building a culture of neighbourliness, inspiring colleagues, members and customers to be community minded every day.
As well as colleague volunteering and goods donations, local causes can currently apply for funding of up to £500. The local funding is available for local causes which are working to create greener, healthier, safer and more inclusive neighbourhoods.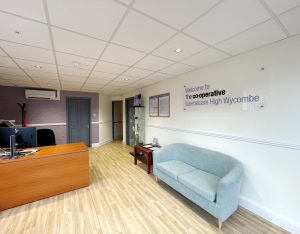 Funeral Co-ordinator Joanne, who lives locally in a small village just outside High Wycombe, said: "Having previously worked at the Beaconsfield branch before moving to High Wycombe in 2020, I recognise how important it is ensure someone's final journey is personal and one to remember. It is all about the families we serve.
"As a 54-year-old mum of four and a loving nanny to my two wonderful grandchildren, I take great pride in my work and looking after my families is such a privilege.
"I treat their family member how I would expect my loved ones to be treated with respect, love and compassion."
To find out more about Bereavement Care, visit www.bereavementcare.uk.