Continuity assured as four co-operative funeral branches change hands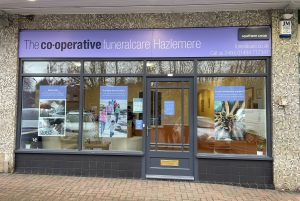 Four Buckinghamshire funeral homes are being revamped after swapping over to new co-operative ownership.
The Co-operative Funeralcare branches in High Wycombe, Hazlemere, Wendover and Aylesbury are now being run by Southern Co-op after a successful move from Midcounties Co-operative.
Both are independently run regional co-operatives sharing a strong ethical ethos with community values and both operate a number of funeral branches under the national co-operative branding.
The acquisition takes the number of Southern Co-op funeral branches to 62 across the south of England.
Steve Pearce, Chief Operating Officer for End of Life Services at Southern Co-op, said: "This is an exciting time allowing us to expand our personalised support, care and experience to even more local communities at their time of need.
"We are also delighted to welcome on-board all of the existing branch colleagues who have chosen to transfer across to our team. We have already extended a warm welcome to them and have been working closely with Midcounties to ensure a smooth changeover.
"We look forward to serving these local communities and families in their times of need and also through our community support programme, Love Your Neighbourhood, which includes financial donations, goods donations and volunteering."
The changeover will ensure the continuation of a strong, sustainable co-operative offering for Midcounties' funeralcare customers as well as supporting Southern Co-op's ongoing expansion of its funeralcare services.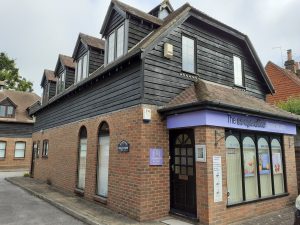 All existing funerals and pre-paid plans will be honoured and carried out as arranged.
Southern Co-op is currently planning to refurbish the branches over the coming months to enhance the experience for new and existing customers.
Phil Ponsonby, Group Chief Executive of the Midcounties Co-operative, said: "Following the recent completion of the transfer of 50 of our funeral homes to Central England Co-op, we're pleased to have completed the transfer of a further four homes to Southern Co-op. The agreement will also see all four staff from the homes transfer.
"We're extremely proud and thankful for the commitment of all our funeralcare colleagues, particularly during the last year when they have shown remarkable strength and versatility to support the bereaved in such challenging times.
"The agreement with Southern Co-op means that more than 95% of our existing funeral business remains within the co-operative movement as we continue to strengthen our strategic focus and investment on our travel, food, childcare, utilities and healthcare services."