Loved ones remembered with a star this Christmas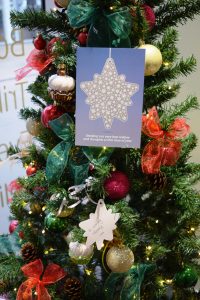 Special greetings cards with a pop-out star are being sent out to families who have lost a loved one this year to let their memories shine bright this Christmas.
Residents are being invited to hang their stars on memory trees being put up in Southern Co-op branches of The Co-operative Funeralcare throughout December.
There will also be a special event held in branches on 11 December between 1pm and 3pm for people to gather together and share stories and mince pies.
The trees will give everyone the opportunity to write a personal message to someone who is no longer with them this Christmas.
Ingrid McAllister-Derry, from Southern Co-op's free Bereavement Centre, said: "After someone close to you has died, any celebration can be particularly hard.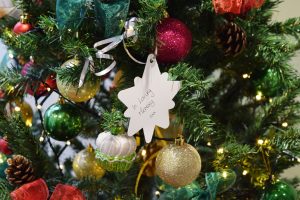 "The memory stars give people the opportunity to re-live happy moments and make sure their loved ones are still included in this special time of year.
"For those who are finding it particularly hard, we have advice on our website and our free bereavement support is available to everyone."
The cards are being sent out to all families who have been supported by a Southern Co-op branch of The Co-operative Funeralcare and they are also available free in-store for others to place a star on their trees.
Please contact local branches for further details which can be found here.
Information on free bereavement support is available on www.bereavementsupportgroups.co.uk.